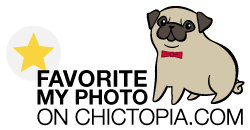 I'm so excited about this look I really think it has potential to be a great moment captured, I was in a really crappy mood, you know when you wake up and you're lazy as fuck and then you get out the shower and just choose to wear whatever comes out of your closet first and you don't even care if you look dreadful or not, just go out with it and let it be. well, this look gave me the most turning head I
ever received I dunno if it was good or not but I liked the feeling and that put me in a better mood, thank God it was a windy day cause I think the look wouldn't of been what it was if not for the wind! anyways I don't know why everything or, almost everything I own is vintage I just really like unique pieces of clothing that I can assure almost no one will have too haha I'm really skimpy about that! anyways the dress or shirt (actually it is a maxi skirt) is DIY fishtail, I made it but I have this theory that anything that has a stretch band on top and can be pulled off as a shirt or dress is a shirt or dress, I always alternate those things :) I also use strapless long shirts or strapless tight shirts as skirts too lol shoot me if you don't like it but it works out really good for me, the brown bandana print SKIRT xD is vintage I found it in my sisters closet I guess she hasn't worn in in about.. 10 to 15 years I don't know but I loved it, I know the colors don't go together or anything but thats the point! hope you guys like it too! I'll upload links tomorrow! so follow me and comment and fan and follow anywhere you can! lol I demand it! have a fun day!.
Estoy muy emocionada por este look, creo q tiene mucho potencial.
Hoy estaba de muy mal humo, saben cuando despiertan super vagos y salen de la ducha y juran q van a usar lo primero q vean sin importar q tan mal se ven!? y solo salen con eso y lo dejan ser. Bueno, este look hizo que mucha gente en la calle voltee la cabeza para mirar, nose si eso fue bueno o no pero me gusto y me puso de buen humor! Gracias a Dios fue un dia de viento, porque este look no hubiera sido lo que fue sino por el viento. De cualquier manera nose porque todo, o casi todo lo q me pertenece es vintage simplemente me gusta la ropa unica que se q nadie mas tiene, tiendo a ser quisquillosa con esas cosas! y bueno... la polera o vestido (enrealidad es una falda maxi) es DIY (hecha por mi) cola de pez. Tengo una teoria de que toda falda que tenga una banda elastica arriba puede lograr ser una vestido o polera, siempre alterno esas cosas o uso poleras straples largas o apretas como faldas, matenme si quieren pero me funciona! la falda con imprenta de bandana es vintage la encontre en el ropero de mi hermana mayor, yo creo que no la usa hace 10 o 15 anhos pero la ameee! se que los colores no combinan ni nada de eso pero ese fue el punto! ojala les guste igualmente! subire los links manhana! entonces por ahora siganme, haganse fans de mi, comenten y mas! LO DEMANDO! xD haha tengan un lindo dia!