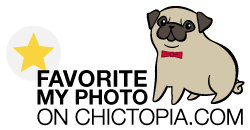 hey guys!! Today's my country's birthday lol its so sweet everyone's in the streets, there are a lot of fireworks going on and typical music bands playing, it makes me think of how much I'm going to miss everything once I move.. but I have so many wonderful memories I can stop and smile!
Anyways lets talk about the clothes. I loveee these boots :) they are SO vintage my sister came into my room and told me that they gave her bad childhood memories, she's 25!!.
So, I was watching The Matrix and I got inspired with all the latex, grunge, spacey futuristic style!! I know I'm not dressed like that at all but the boots remind me of Trinity haha the shirt is also vintage and it's from the 90's from a label called (maybe you'll remember it) "No Boundaries" gosh when I was small that was definitely my favorite store! I really love the beaded detail on the bottom and the open back, backless touch it's so sexy right???? I caught a cold thanks to that!
The leopard skirt is "Romwe" and the hat I bought for a dollar in a second hand store, the necklaces are super old I got them when I was probably 14 at "aeropostale" and the bracelets are hand made Bolivian artesanal :) so hope you guys like, comment and have fun! will upload links soon and listen to Incubus my all time favorite band cause Brandon Boyd is the LOVE of my life <3 nbsp="nbsp" p="p">3>
hola chicos!! Hoy es el cumpleaños de mi pais! haha es tan tierno ver a todos en las calles hay un montón de fuegos artificiales y muchas bandas de música tipica tocando por todas partes, me hace pensar en cuanto voy a extrañar todo cuando me mude.. pero tengo tantos recuerdos lindos q no puedo evitar detenerme a sonreír!
Bueno, hablaremos de ropa. Amo tanto estas botas :) son TAN viejas que mi hermana entro a mi cuarto a decirme que le dan malos recuerdos de su infancia, tiene 25!!.
Estaba viendo "La Matrix" y me inspiro todo el latex, grunge, futuro espacioso! se que no estoy vestida nada parecido pero las botas me hicieron recuerdo a Trinity jaja, la polera es vintage igual y de los 90's :) de una marca llamada (talvez la recuerden) "No Boundaries" cuando era pequena definitivamente era mi tienda favorita! realmente amo los detalles con perlitas de la parte inferior y la espalda descubierta es tan sexi no? gracias a eso ahora estoy con resfrio!
La falda de leopardo es de "Romwe" y el chulo lo compre a 1 Dollar en una tenda de segunda mano, Los collares los compre cuando tenia como 14 años de "Aeropostale" y las manillas o brazaletes son de los mercados callejeros de aqui, son artesanales :) ojalá les guste, comenten y diviertanse! subire los link luego y escuchen Incubus mi Banda favorita JAMAS! porque Brandon Boyd es el AMOR de mi vida <3 nbsp="nbsp" p="p"> 3>